VUPI: Research Institute
for Business and Innovation
at Czech Chamber of Commerce
Huawei started cooperation with VUPI since 2020
and it is the third year of cooperation.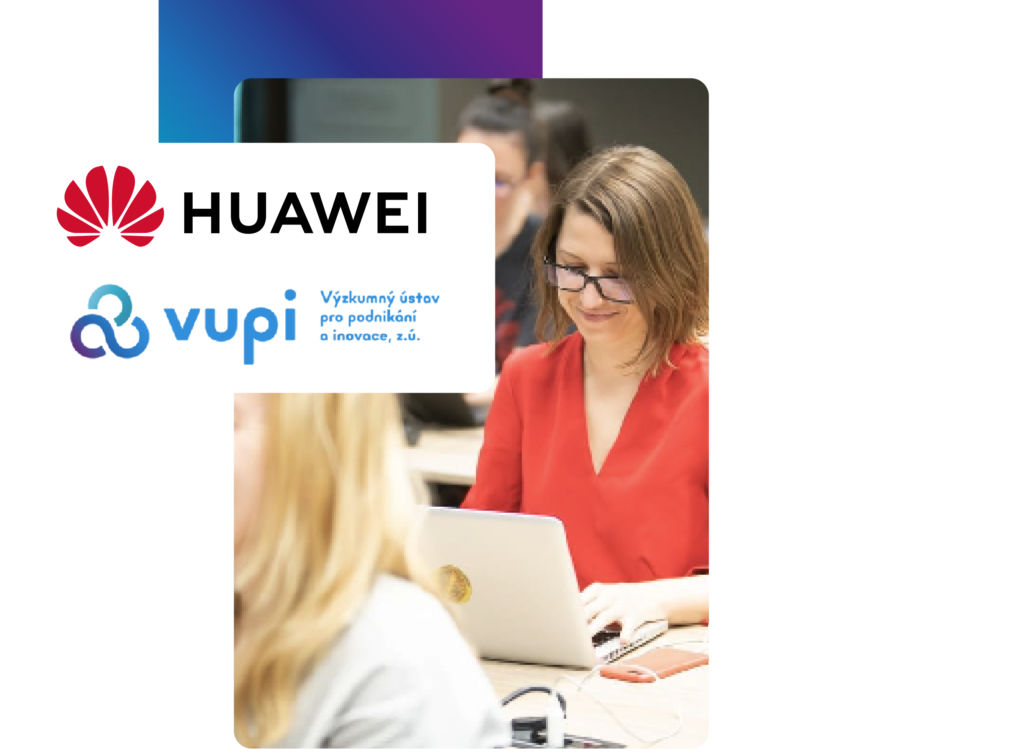 2020
ICT Academy Lab:
Huawei supported VUPI to
develop special online and ofline
courses for high-school students
to learn ICT skills and experience
new technologies such as AR.
_
2021
ICT Academy lab:
Huawei supported VUPI to build
an online platform to connect
startups in Czech and EU,
students and companies.
High-level government ocials
were involved, such as the
Minister of transport,
Mayor of Ricany gave speeches
to startups. A startup competition
was also organized.
_
2022
Women in Tech:
Huawei will support VUPI
to develop a new project
on supporting women and girls
with ICT education. IT and career
workshops will be hosted
together with VUPI and famous
female activist Linda Studbartova.
A competition for startups with
woman leadership will
be organized in November.
_